Good words are worth much – George Herbert
Since inscriptions on stone tablets, words have changed the world. Brought down empires and inspired generations. Technology has allowed communication to reach distances difficult to imagine only a century ago. Businesses have used this technology for marketing and generating enormous fame and wealth. Today, tag lines have become synonymous to products world over! Such is the power of content, and we want to harness this power for your business ideas!
SparkInWords believes in progressing its ideas around content and working with different partners and taking up more challenging projects. We want to be the voice customers here when they view your products, read your portfolio, or view your website. We maintain the highest industry standards, complimented with our innovation and x-factor! 
Our cross-discipline teams train with their peers, which facilitates SparkInWords's ability to deliver multi-dimensional 'working' products. Our web development teams have basic digital marketing training as well, this allows them to design better and more useful web-interfaces. Our creators who already understand template and image optimization fill this with content. We are a well-oiled machine for all your needs! 
Our Ethics
SparkInWords has been built on the pillar of values. The driving force behind us is our commitment, dedication and honesty.
Our Mission
We want to be the warhorse, which businesses ride to champion their products and raise victorious. We want to be accessible to all and serve all kinds of businesses.
Our Vision
We desire to bring companies that are more diverse under our umbrella, using our market-oriented content experience.
Stellar Content Simplified
SparkInWords was started with a singular mission in mind: creating stellar content, and improving the quality of information available on the internet.

Needless to say, we've achieved our objectives, and today serve a large number of industry verticals as well as niche markets with our carefully crafted content.
Affordable Content Creators That Work Wonders
Through our work, we aim to become the highest quality content provider at affordable costs. At SparkInWords, our prime focus has always been customer satisfaction.

Every piece of content we create is carefully crafted to ensure a perfect representation of the client's ideas.
Professionals Who Deliver Every Time
SparkInWords consists of a talented team of content creators, copywriters, and editors who are as adept in representing ideas with words as they are in the tenets of digital marketing.

Hailing from diverse cultural and educational backgrounds, our multi-talented team has the expertise that's needed to craft cross-domain, effective, and impactful content.

By working with us, you get the advantage of interdisciplinary insights, coupled with sharp and snappy writing that sticks in the minds of readers.
Client Satisfaction Is Our Forte
At SparkInWords, every word we write is geared to make the right impact on the target audience. Whether it's web content, blogs, or whitepapers, our specialists have the know-how to convert your instructions to written content that sparks magic.

When you use our content to boost your business, you're getting more than a written piece of information. We take the time to carefully analyze your business requirements, optimize your needs, and filter your wants to reveal the essence of what your customers desire.

The result: groundbreaking content that leaves a lasting impression.
SparkInWords operates with an eye to the future. Every piece of content we create is imbued with long-lasting purpose and the promise of enduring, and working past, the rapidly changing online landscape.

Our content creators and digital experts work together to deliver quality content that's sure to make you, as well as your target audience, go Wow!

So get in touch with us today for all your content needs. We promise, once you get a taste of us, you won't need to look anywhere else.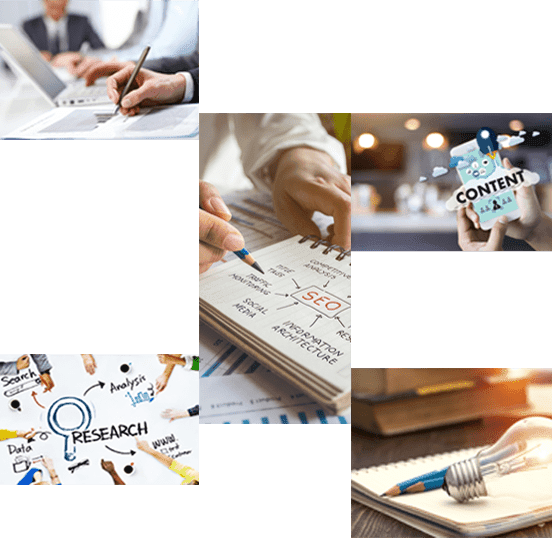 What Are Our Customers Saying
Don't just take it from us, let our customers do the talking!
It was great working with SparkInWords. They are extremely competent and easily approachable. Good communications skills. Well-research their work before delivering the task. Manage their time well and deliver services on time.
Vineet Vig
SparkInWords is a strong writing partner. They have a competent team that can consult with you on your project to make sure it is delivered properly. I was very impressed with their meaningful input on the project and they offered very good ideas on how to execute it above and beyond. Will likely work with SparkInWords again.
Christopher Sands
The team of SparkInWords always got our content written quickly, and responded well to any changes we needed made. Their team is trustworthy, flexible, and adapt to changes well. They take feedback and guidance well and uses it to create terrific work. I love working with them.
Blair G. Kuhnen
It was great working with ruchi. She understood our requirements and has the work delivered perfectly.
Akheel A
Best in the business. Dont see a reason to ever work on text with anyone other than ruchi. <3 you da bestt!
Marko N
Ruchi always does outstanding work and delivers it quality. it's a pleasure to work with her.
Adam S
Super impressed. I have finally found a script writer to work on my various channels. Many thanks.
Walter R